Rupi 's Clubhouse
A SPECIAL PLACE
At the Grand Hotel Savoia in Cortina, the youngest guests can enjoy services designed especially for them, entertaining them in a safe environment, and supervised by trained and qualified staff.
Enjoy a peaceful dinner for two, or a lively aperitif with friends, safe in the knowledge that your little ones are happy and well looked after. From the moment you arrive at the hotel, and throughout your stay, we offer your children plenty of activities to keep them occupied, stimulating their creativity and arousing their curiosity.
Rupi's Clubhouse is a magic, fun place where little ones can play and experience exciting adventures. Designed to be an enlivening and innovative concept in entertainment, the centre is aimed at children aged 3 and up and provides an interesting and dynamic environment, where they can express their creative spirit and socialise.
Rupi, the Alpine chamois, is the club mascot. Its name comes from the Rupicapra, a species of goat-antelope originating in the Dolomites which is a member of the chamois family. Rupi loves to spend his days climbing along the steep slopes of the mountains, playing sports, skiing and surrounding himself with happy groups of children.
OPENING HOURS
During the winter high season (Christmas/New Year and Carnival)
16:00 - 22:00 | Monday to Sunday
*children under the age of 3 need to be accompanied by an adult
*guests can also take advantage of the private babysitting service, available on request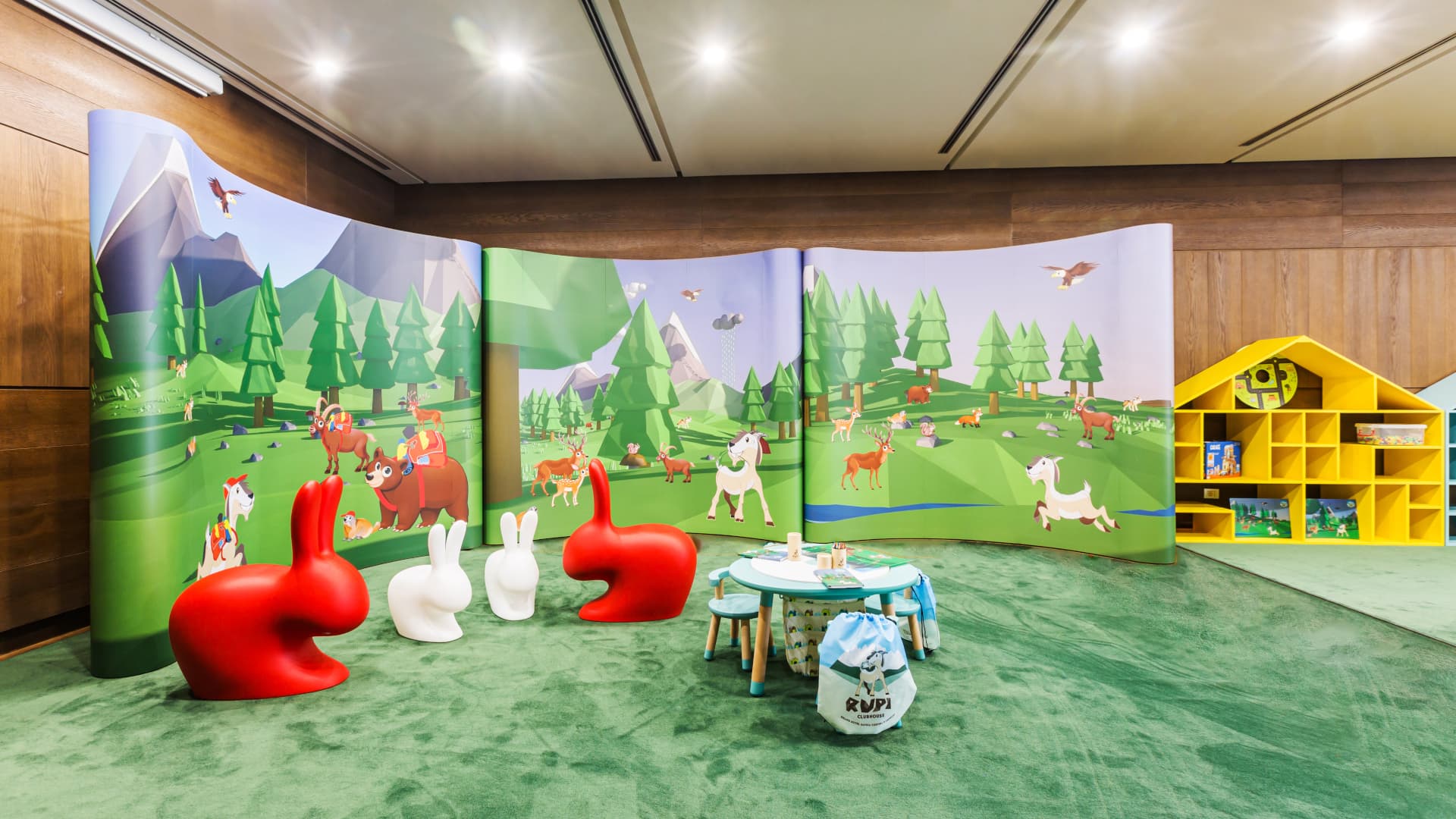 For our Little
VIP GUEST
Offer your child a unique holiday experience: from activities with Rupi and the Clubhouse to meals.
From breakfast to dinner, choose the Savoy Restaurant's offer of tasty and healthy dishes for your child, which can be customized according to specific needs, with attention for example to gluten-free diets or food allergies / intolerances. With a set of special tableware and gastronomic proposals in perfect balance between flavor and health, every day of your family holiday will take place under the banner of a smile with the utmost satisfaction and fun for everyone.