Rupi 's Clubhouse
A SPECIAL PLACE
Rupi Clubhouse is the exclusive children's club of the Grand Hotel Savoia in Cortina, open during the high winter season (Christmas / New Year and Carnival). With a variety of funny games for our little guests, as well as dedicated activities for specific age groups, Rupi's is a truly special place where children can embrace joy and creativity in an exciting and dynamic environment.
Inspired by our tender mascot, Rupi, the athletic alpine chamois, there is no limit to the adventures your little ones can experience with our highly skilled in-house team. While you will have time to enjoy a pleasant dinner for two or a lively aperitif with friends.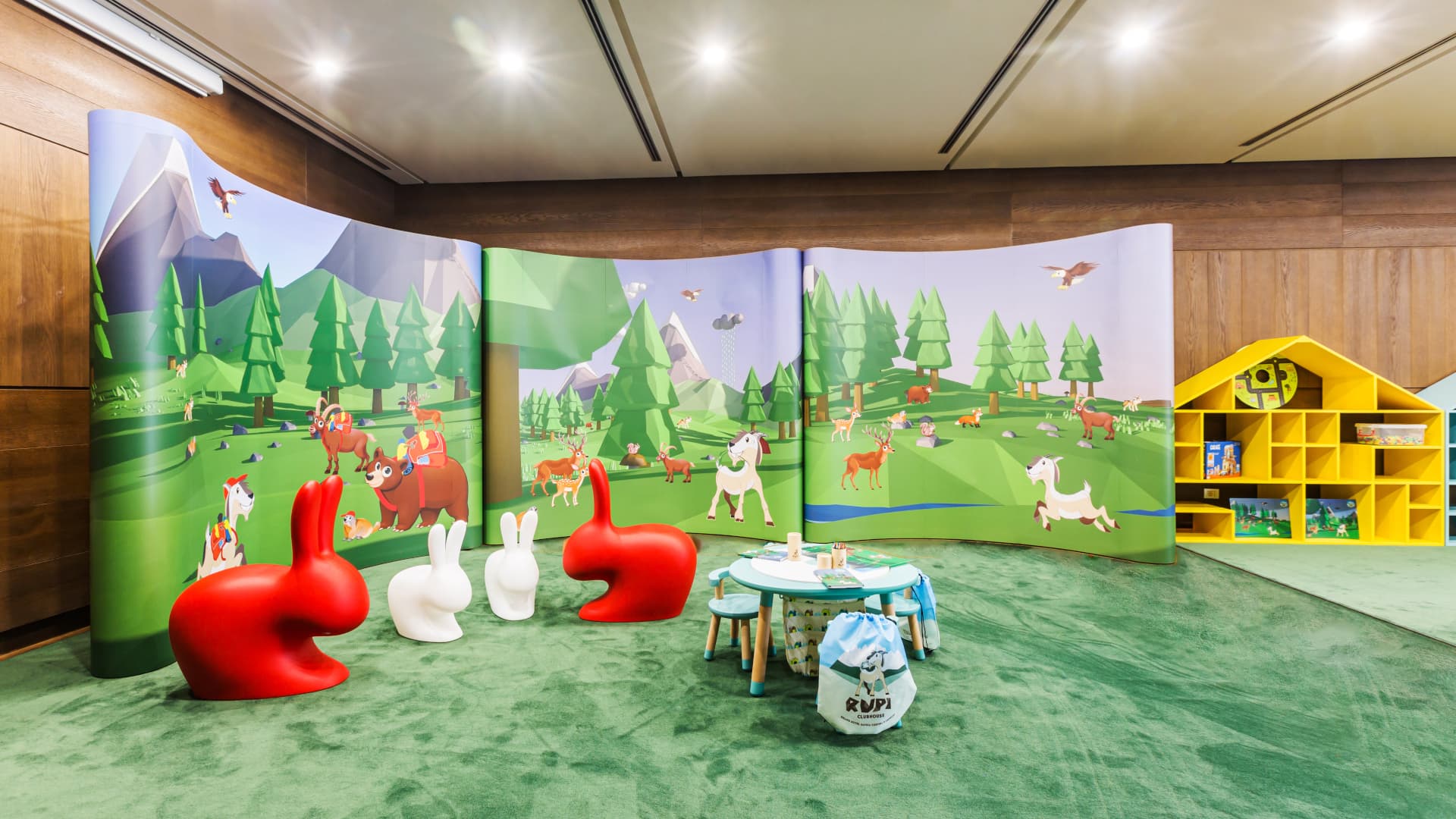 For our Little
VIP GUEST
The Kidsclub program is designed for all children aged 3 to 12 staying in our resort and includes activities tailored to children: educational, sporting, creative and cultural moments, carefully guided by an experienced and specialized team.